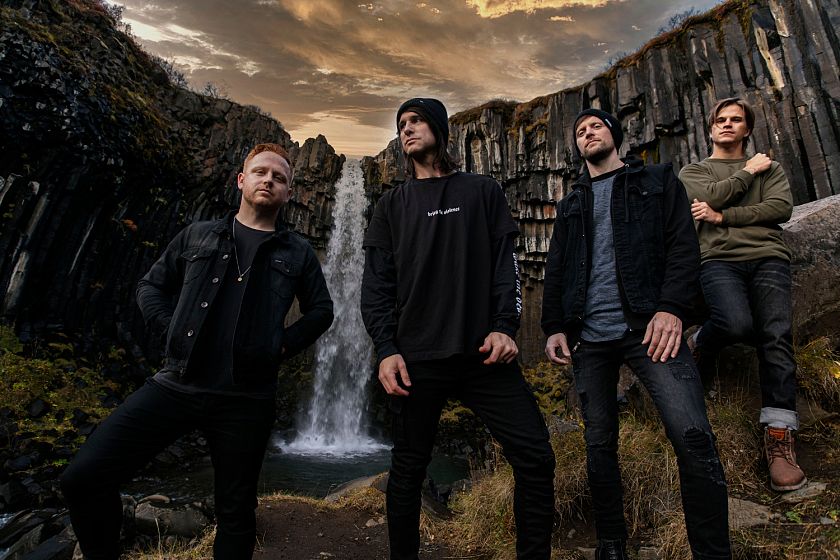 Blessthefall
Blessthefall
The band grew out of high school practice sessions between guitarist Mike and drummer Matt, filling out the roster with singer Craig and bassist Jared to form Blessthefall in 2004. They released a three-track EP in mid-2005 and added guitarist Eric to form their current lineup. Phoenix-area gigs with Greeley Estates and an openly religious orientation got the band local press and a deal with Warner subsidiary, Record Collection. The band then toured with Alesana and Norma Jean across the United States and Canada. Their debut album, His Last Walk, was released on April 10, 2007, to mixed reviews. The band completed the entire 2007 Warped Tour circuit nationwide.
Blessthefall toured with Escape The Fate, LoveHateHero, and Dance Gavin Dance on the Black On Black tour during September and October of 2007.

Blessthefall was a part of From First to Last's fall headlining tour, entitled "RATHER BE SLAYIN' N00BZ" which started November 1st with A Skylit Drive, and Vanna. Then after, they went on tour with Silverstein, the tour being their first ever UK and European Tour, with their first UK show at the Colchester Arts Centre on November 16th 2007.