Pop Punk Pastimes
DISCLAIMER: Skinny Jeans and Studded Belts not required.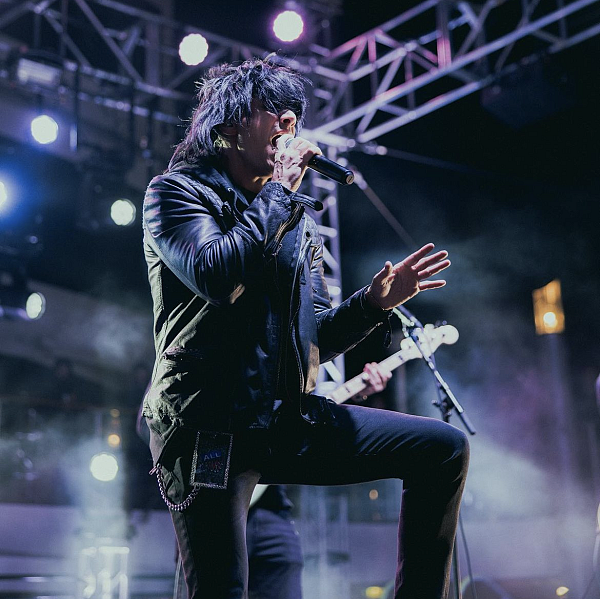 Full-Length Album Set by Your Broken Hero
The Emo King himself is more than just a fan of the lifestyle. Matt Cutshall bleeds emo nostalgia as Your Broken Hero. Catch the exclusive LIVE showcase of these bangers that hit the black-polished nail on the head ONLY on the ship.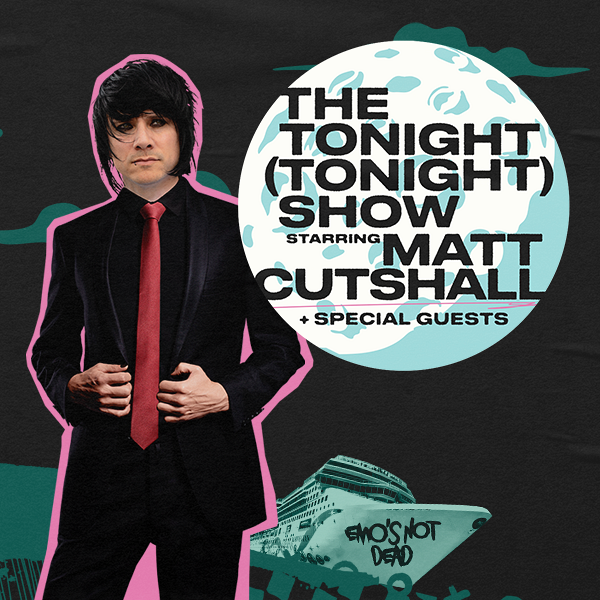 The Tonight (Tonight) Show
Matt Cutshall as Your Broken Hero as your new favorite late-nite talk-show host returns with another year of The Tonight (Tonight) Show LIVE on the ship with interviews of super secret, yet-to-be-announced, special guests from bands on the lineup.
Battle of the Frontmen
Stay tuned for more details...
LIVE E.N.D. Podcast Taping
Hosted by Matt Cuttshall & Gavin Simcoe, they'll dive deep into tour stories, music & entertainment culture, current E.N.D Projects, and more, all in the beautiful Stardust Theater!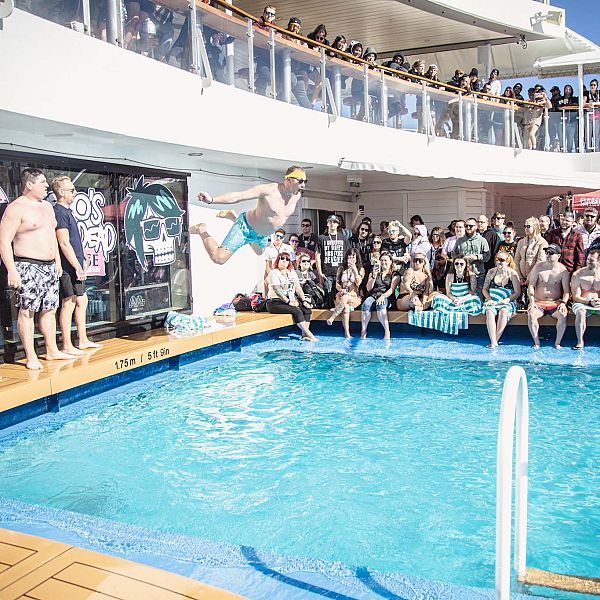 Belly Flop Contest
Think you've got what it takes to make the most impressive splash in front of the entire EMO ship? We'll have a contest to see who's got the best form and execution of flopping into the pool, belly-first. Guest judges to be announced later!
More Amenities
Along with days and nights filled with musical performances, curated activities will be a part of the experience, too! You never know who might stop by...
In addition to programming that we'll plan especially for this festival, guests can enjoy the following amenities on Norwegian Pearl: