It was never a phase, Mom! Grab your blackest eyeliner, tightest skinny jeans, and join MATT CUTSHALL & FRIENDS aboard the EMO'S NOT DEAD CRUISE! Sailing November 8-12, 2022, on Norwegian Jewel from Los Angeles, California to Ensenada, Mexico, brace your fragile heart and get ready for 4 memorable days that will bring tears to your eyes (more than usual). This can't miss experience is HANDS DOWN the best thing you will ever remember. Don't miss your chance to party, mosh, weep and sing/scream with Dashboard Confessional, Underoath, New Found Glory, and more! This Experience is *not* only wishful thinking. Book now... or miss out.
All Aboard!
Itinerary subject to change
When booking flights we recommend that you arrive in Los Angeles no later than 12:00pm on November 8. Return flights should be arranged to leave Los Angeles after 12:00pm on November 12.
Please allow additional time for customs clearance for international flights.
Ahoy, Vacation!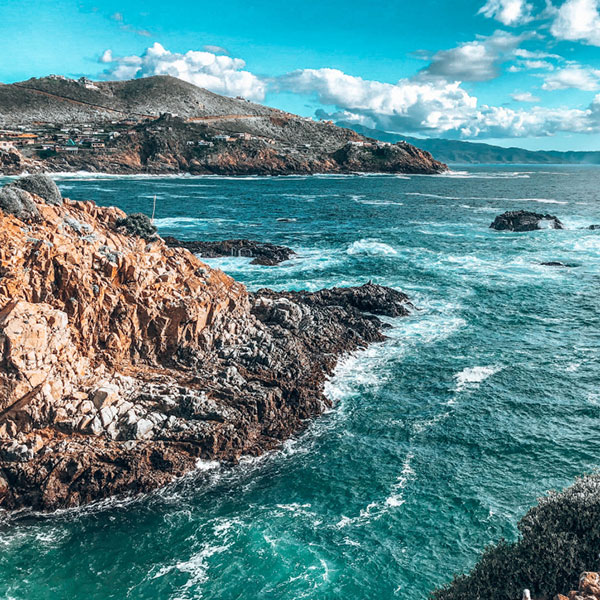 Thursday, November 10, 2022

Just 90 miles south of San Diego, Ensenada is the perfect getaway that appeals to all.
Jocks can take their pick of surfing, sport fishing, sea kayaking, horseback riding and mountain biking. Those looking for another type of adrenaline rush may visit the Riveriera del Pacifico resort casino, built in the '30s with charming architecture and décor. Come and try your luck at the tables! Browse through the shops on popular tourist street La Calle Primera for trinkets and souvenirs. You'll also find authentic Mexican crafts sold by local merchants near La Bufadora, a marine geyser that shoots from the sea to the cliff tops--one of the largest blowholes in North America. Be sure to grab a delicious fish taco and a margarita to complete your day in port!
Shore Excursions in Ensenada, Mexico