Emo's Not Dead Cruise isn't just a phase! We're coming back for YEAR 2 with The Emo King, Matt Cutshall. We'll be screamin' all day, stayin' up all night on Norwegian Pearl for 4 days & nights with emo and pop-punk legends you've had on repeat since your mom dropped you off at school. As waves go by, we'll race the clock with you from Miami, Florida to our own little emo summer paradise in Great Stirrup Cay, Bahamas, February 26 - March 1, 2024. We just want to tell you so you know…
The return of the Belly Flop Contest, The Tonight Tonight Show, and The Dive Bar will get dead-inside vibes going and we've got a few new things up our sleeves, too. Your Broken Hero will grace us with a Full Length Album Set and a Live Podcast Taping will be the perfect place to cry in the corner as you immerse your black heart in the sea of salty tears. Without you, we'll be miserable at best.
Ahoy, Vacation!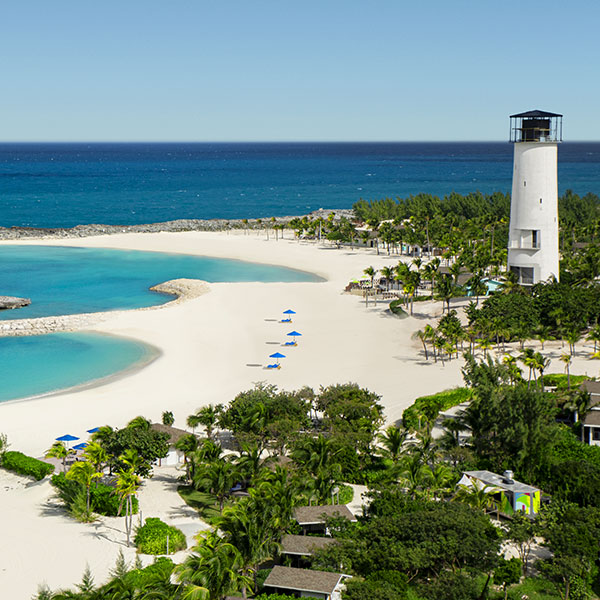 Wednesday, February 28, 2024
It's our own private island in the Bahamas where only E.N.D. cruisers are allowed! With its white sand beaches stretching for miles and clear blue waters it's as awesome as it sounds. Grab a snorkel, hang a hammock, or enjoy a beachside barbeque while you soak in the rays.
Bonus! Guests who purchase a beverage package will be able to use it for all-inclusive drinks on Great Stirrup Cay, too!
Shore Excursions in Great Stirrup Cay, Bahamas
Please note: Shore excursions will not be available until 4-6 weeks prior to sailing. You will be able to book an excursion once you have received your NCL Reservation Number.